Article
Use "Happiness Plans" to Guide Your Client Conversations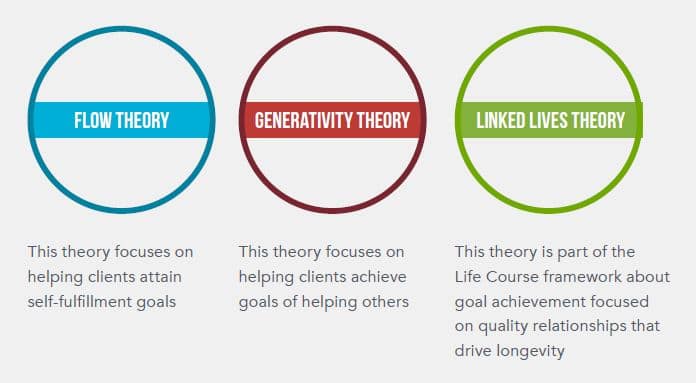 With people worldwide focused on the global pandemic and what lies ahead, many are taking this time to reflect on family and relationships, the prospect of their own longevity and building a more meaningful life. In many ways we are rediscovering Maslow's hierarchy of needs pyramid where food, shelter, safety and loving relationships mean more now
than ever.
The first step in surviving any crisis is to build resiliency and achieve post-traumatic growth (PTG) which often includes reflections on materialism versus altruism. The second step is to review the stages of adult life in 10-year increments. By re-evaluating goals and dreams—whether financial, personal or professional—every decade, you continue to reach milestones that bring fulfillment and thus, happiness. Advisors can play an active role in helping clients achieve this optimal "Affective Forecasting," a theory of holistic happiness built over a lifetime as identified by Harvard psychologist,
Dan Gilbert.
Gilbert says most people aren't successful at forecasting their own future happiness. This opens the door for advisors to guide the clients; using a series of questions can bring focus to their needs as they evolve through the decades. We call this "Happiness Plans for Clients".
This material was written by Sherri Snelling, MAG, Founder and CEO of Caregiving Club. It has been prepared and distributed solely for information purposes.
First Clearing has not verified the information and opinions in this report, nor does it make any representations as to their accuracy or completeness. First Clearing is a trade name used by Wells Fargo Clearing Services, LLC, Member SIPC, a registered broker-dealer and non-bank affiliate of Wells Fargo & Company. ©2023 Wells Fargo Clearing Services, LLC. All rights reserved. First Clearing provides correspondent services to broker-dealers and registered investment advisors and does not provide services to the general public. PUB 7/2020 CAR 0423-01867