Report
Q3 2021 Market Charts "Turning Data into Knowledge"

Q3 2021 Market Charts "Turning Data into Knowledge"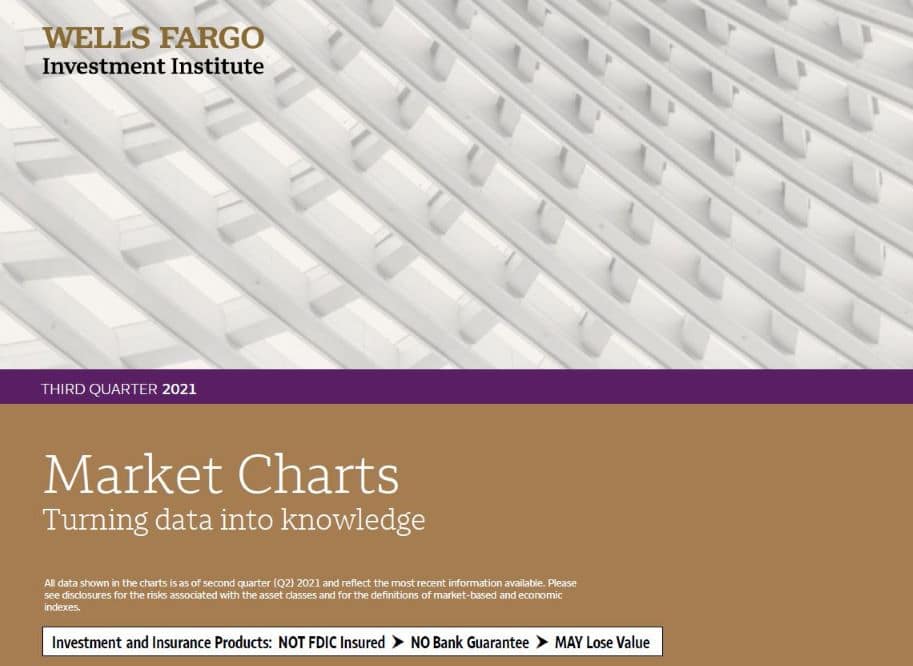 Economy Highlights:
Macro
We expect the global economy to grow about 6.0% in 2021, continuing a recovery from a deep recession that sent global gross domestic product (GDP) down an estimated 3.3% in 20201.
Labor-intensive services industries are moving to the leading edge of this economic recovery after being hit hardest during the worst of the pandemic, boosting prospects for employment, income, and consumer-spending growth.
U.S.-China trade tension are expected to change little under the Biden administration. However, improvement in transparency and predictability in trade policy direction would likely help to ease a headwind to the recovery of world trade.
1 Economic forecasts are provided by Wells Fargo Investment Institute as of June 30, 2021