Article
How to Start Long-Term Care Planning Conversations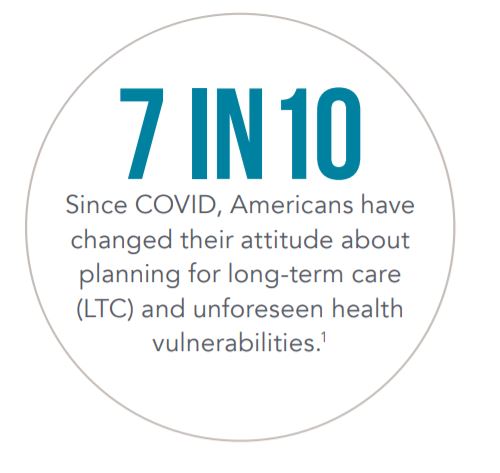 The disruption and turmoil of a global pandemic, economic recession, social unrest and a polarizing Presidential election have clients seeking stability and security. Shifting priorities are leading us back to the basics of Abraham Maslow's hierarchy of needs pyramid: shelter, safety, and love and belonging. Clients, who may not have been as concerned with planning for long-term care for themselves or their family, are turning to their advisors for even more guidance beyond simply managing their portfolios.
Since COVID, 7 in 10 Americans have changed their attitude about planning for long-term care (LTC) and unforeseen health vulnerabilities.1
The prospect of living to 90 or 100 years means it's even more important that you and your clients are knowledgeable about things like:  Senior Housing Costs, Medicare/Medicaid Coverage, Smart Home Technology, Options for Adapting Homes for Senior Living.
1 Genworth Financial COVID-19 Consumer Sentiment Survey (May 2020)
This material was written by Sherri Snelling, MAG, Founder and CEO of Caregiving Club. It has been prepared and distributed solely for information purposes. First Clearing has not verified the information and opinions in this document, nor does it make any representations as to their accuracy or completeness. First Clearing is a trade name used by Wells Fargo Clearing Services, LLC, Member SIPC, a registered broker-dealer and non-bank affiliate of Wells Fargo & Company. ©2020 Wells Fargo Clearing Services, LLC. All rights reserved. First Clearing provides correspondent services to broker-dealers and registered investment advisors and does not provide services to the general public. PUB 9/2020 CAR 1121-02540